<!—- Conditional meta for Book and Score Review Posts -->
<!—- ********************* -->
Late Summer Schedule for klezmer in London, Sussex, Hampshire and Edinburgh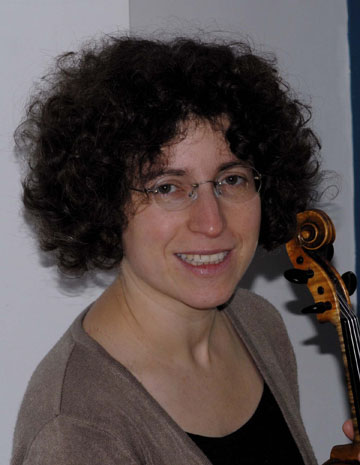 For more klezmer info and resources e-mail
klezmer@hotmail.co.uk, or
visit www.ilanacravitz.com
Tuesday 2 August
7pm
Hackney, London
LKQ Summer Cooler @ Pages of Hackney
70 Lower Clapton Road, London E5 0RN
The ever-popular London Klezmer Quartet returns to Pages with a Summer
Cooler event. Enjoy live music, Pimms and strawberries while you shop
for your holiday reading with 10%discount at Clapton's independent
bookseller.
Entry £5 on the door

MORE EVENTS:
Wednesday 3 August
8.30pm
Eastbourne, E. Sussex
LKQ @ The Lamb Folk Club, Eastbourne
The Lamb Inn, High Street, Eastbourne BN21 1HH
LKQ on the south coast. Enjoy exuberant and passionate performances
featuring violin, clarinet, accordion and cello. Bring your dancing
shoes!

Entry £6
More information at http://www.lambfolkclub.freeuk.com/
Sunday 14 August
Kings Cross, London
Klezmer Session
The Boot, 116 Cromer Street, Kings Cross,
London, WC1H 8BS
Monthly London Klezmer Session
Come along and play your favourite klezmer tunes, and pick up more
from fellow enthusiasts. Children welcome. Info and tunes are online
at www.ilanacravitz.com/play.htm and
www.ilanacravitz.com/resources.htm.

NB There will be no workshop this month.
Jam 2-4pm Free
Transport: Kings Cross/St. Pancras tube
Thursday 8 September
Doors open 7pm
Concert starts 9pm
Camden, London
London Klezmer Quartet @ The Green Note
Camden Parkway, London NW1
After a sell-out CD launch, the London Klezmer Quartet returns to the
Green Note to play favourites from the album and new tunes.
Come early and dine at this fine vegetarian cafe and music venue!
Tickets On sale soon @£10 from
http://www.wegottickets.com/evenue/480

Transport: Camden Town tube
3-4 September
Sussex Festival of JimNr Lewes
Event celebrating the life of accordionist Jim Marcovitch in music and
performance art.
Info http://www.dirtyoldtown.moonfruit.com/#/festival-of-jim/4543799029
Friday 16 September
7.30pm
Bursledon, Hants
Klezmer Keilidh Greyladyes Arts Foundation, Bursledon, Southampton,
Hampshire SO31 8BX
Fun for all the family, with Ilana calling the dances and the LKQ
providing the music.
Part of the Hampshire Hog the Limelight rural touring scheme.
Tickets and info 023 8040 4649, susanosmond@hotmail.com
Monday 19 September
for 7 weeks6.30-8pm
Kings Cross, London
London Klezmer OrchestraOne KX, 120 Cromer Street, London WC1H 8BS
The London Klezmer Orchestra meets to practise repertoire and arrange
music in a relaxed environment. All instruments and levels welcome.
More info ( http://www.ilanacravitz.com/klezmerorchestra.htm ) and
tunes ( http://www.ilanacravitz.com/music&sound.htm )

Please call 0782 551 0881 or email klezmer@hotmail.co.uk if you would
like to attend.
Advance registration is now open for the autumn Klezmer Orchestra
season (September to December fortnightly on a Monday). 7 classes @
£50 for the term if paid in advance, or £9 per session to drop in.
Contact klezmer@hotmail.co.uk to book your place.
Location: corner of Judd Street, off the Euston Road directly opposite
St Pancras/British Library
24-25 September
Edinburgh, Scotland
KlezEd! Edinburgh
The JMI Klezmer Caravan hits Edinburgh for a klezmer weekend!
Info Watch www.ilanacravitz.com/events.htm for updates or email
klezmer@hotmail.co.uk to be kept informed.
Buy London Klezmer Quartet CDs via the website:
click here for CDs or click

here to go direct to PayPal
Download the album or individual tracks from
http://www.cdbaby.com/Artist/LondonKlezmerQuartet